4K UHD Wide-Angle Camera with Auto Framing    
Integrated voice tracking with built-in beam-forming microphones
Optional Expansion Microphone Pod
Voice, Audio, and Ethernet over USB
The MS-10S features directional microphones which identify the position of participants in the room and intelligently adjust the camera to zoom onto the active speaker. This helps remote guests focus on discussions in the room.
The camera's auto-framing technology recognizes the area occupied within the room and adjusts the zoom angle to incorporate every guest. With a 120° field of view and the ability to zoom in 8x, the camera delivers superb HD or 4K output at all zoom settings.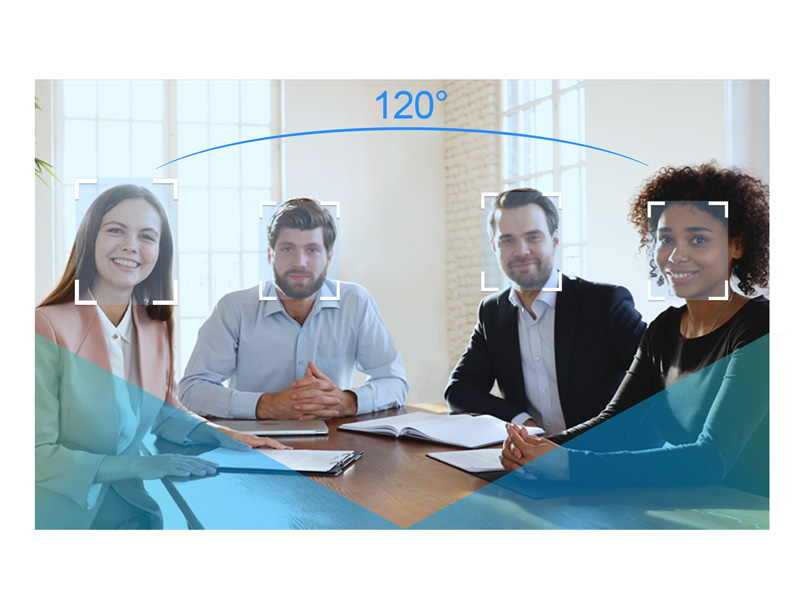 MS-10S' four omnidirectional microphones have echo cancellation and noise suppression to capture every participant's voice clearly. The optional MS-EM1 expansion microphone is an ideal accessory for larger rooms. The MS-EM1 has a 3m pick-up range and is connected to the MS-10S by a 5m cable. A second expansion microphone can be added if required.
MS-10S incorporates a 20W speaker with passive diaphragm to deliver sound output that can fill small and medium sized meeting rooms. Distortion is very well controlled at higher volumes, providing clear and natural voice communications.
MS-10S has a network port which enables it to act as a bridge to deliver Internet connectivity to the host laptop over USB. This means that the PC or Mac running the video conferencing software is no longer reliant on WiFi for streaming. All connectivity (video, audio, control and network data) is routed thru a single USB port to the MS-10S.
Lumens offers a 5-year warranty with all its products as standard.
*The warranty policy may be different depending on the sales region, please contact your local salesperson.
120° (D) / 107° (H) / 74° (V)
3 for IR remote control
128 for USB command
20W, speaker element x1 + passive
diaphragm x 1
Input: 110 ~ 240 VAC, 50 / 60
Hz, 1.0A max.
USB 3.0 type-B, compatible
USB2.0
Ring, 3 color LED (Green, Blue, Red)
Yes, with JR-45 connector
23.51″ x 3.55″ x 2.95″
(597 x 90 x 75 mm)